Creating concept art for a project has inspired me to take a closer look at my drawing skills, and study where I need improvement.
I have always worked in non-realistic styles, but it's become increasingly clear to me how it's very difficult to work, in even a stylised fashion, without a firm understanding of the fundamentals of drawing and colour theory. Only recently have I realised how out-of-proportion my characters really tend to be, particularly male figures, and it's something I really want to change and develop.
I began by looking into the basics of proportions. I watched a couple of Youtube videos and came to understand that generally speaking, a character is about eight heads high, and is separated as follows: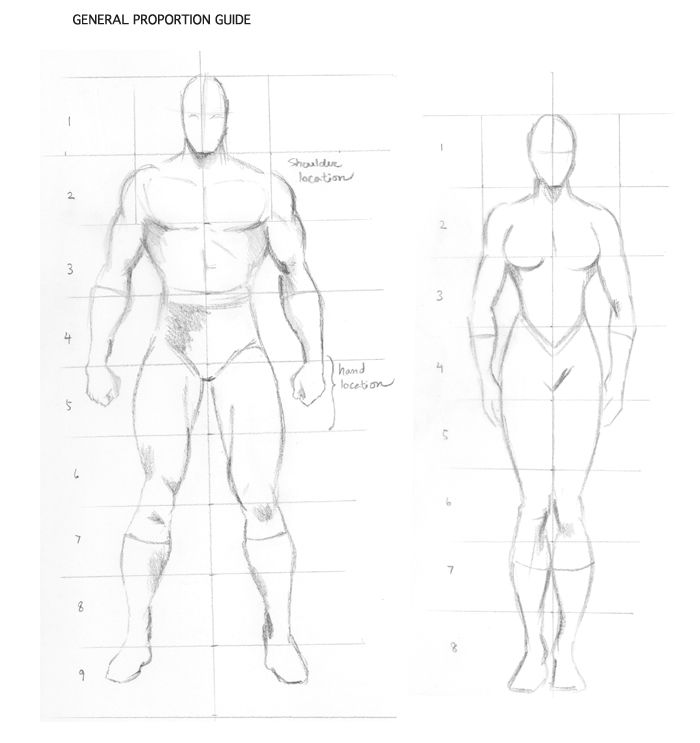 I've been practicing this, and drawing poses, quite a lot lately. I've mainly been focussing on male forms as I've always known that is where I need to improve. I'm more comfortable with drawing the "curviness" of female forms, so I just need to reach a point where I can draw male figures in this way too.
Although I skim over the details, such as hands and feet (they'll be the subject of practice for another day), I can see how the practice has really helped me to be more loose and free with the strokes when drawing the shapes of the body. Again, all I need is practice, practice, practice.